1 FREE Service For New Clients
Give The Gift Of Wellness With
Our Gift Card                   
If you and your honey and looking for new ways of building bonds, there's nothing better than a luxurious couples massage. The perfect lead-up to a romantic dinner, an hour of shared rubbing and pressing can be as firm or as gentle as preferred by each partner.
Here are just some of the benefits of booking a couples massage at Magnolia Poconos Medi Spa:
Uninterrupted quality time with no intrusions is hard to schedule, as tasks related to work and family tend to fill up most people's weekdays, and most of their weekends as well. Even on date nights, its hard to resist the temptation to check emails, call the babysitter, or glance at the latest news on social media. But all these distractions are out of reach during a massage, making each session into a mini-vacation for two;
Reconnecting to the roots of your relationship is an important step for strengthening bonds. This precious time away from routine activities allows you both to focus on why you decided to take this giveaway trip together, perhaps for a weekend, perhaps for a lifetime;
Unwinding after a stressful week of non-stop demands – paying bills, household chores, cooking meals, and supervising homework – is an important step for physical and mental well-being. That's because constantly high stress levels pump up blood pressure, giving rise to many diseases, as well as depression and anxiety.
Greater affection and appreciation are a natural outcomes of a couples massage. The touch techniques used during a professional massage stimulate what are known as the happy hormones: dopamine, serotonin, oxytocin, and endorphins. Working together, these mood enhancers keep couples happily attuned to each other long after leaving the massage suite.
Closer intimacy at the physical level is another natural result of surging feel-good hormones released during a couples massage. This effect is so marked that many couples decide to cut short their post-massage dinners, bringing their desserts back in doggy bags for later. Much later…
Promoting positive feelings like happiness, pleasure, and – with a little bit of luck – love as well, hormones play a leading role in how satisfied people are with their lives. Together with neurotransmitters, they are involved in many essential processes that keep us alive, the body's chemical messengers that determine our quality of life.
Rising and falling throughout the day, hormones play vital (but invisible) roles in our daily lives. Every morning, a surge of cortisol wakes us up; at night, melatonin makes us drowsy and ready for bed.
There are four main feel-good hormones, all of which are released in ample quantities during a couples massage session. Here's what they do:
Dopamine plays a motivational role in the brain's reward-with-pleasure system;
Serotonin is a mood stabilizer that brings feelings of well-being and happiness
Endorphins bring relaxation and relieve pain,, often known as a runner's high;
Oxytocin is nature's own lovebug building bonds based on trust and love.
Takeaway: If you're feeling �kneady', tap into togetherness with a couples massage at the Magnolia Poconos Medi Spa.
Book Your Couples Massage Session Now! Call:  (570) 671-2121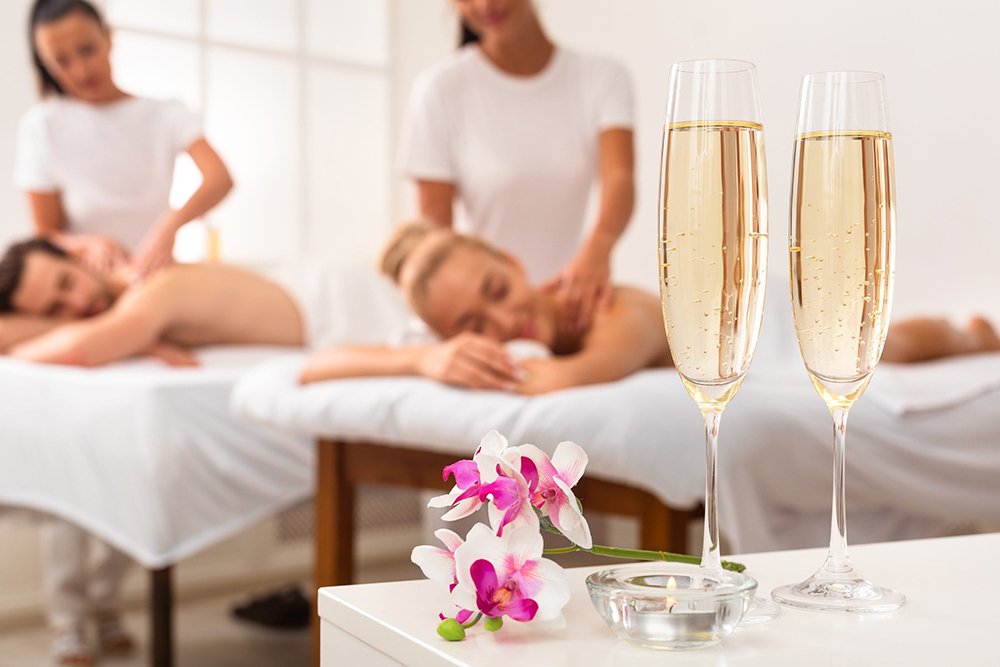 How Often to Use Couples Massage
Weekly use is recommended